Kit Woolven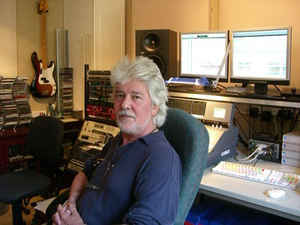 Veteran producer, Kit began his recording career as Tony Visconti's engineer, working with artistes like David Bowie, Thin Lizzy, Sex Pistols, Midge Ure and many, many more.
Kit went on to produce Thin Lizzy and Phil Lynott's solo albums, having engineered Live & Dangerous, Black Rose....
Kit has worked with many diverse artistes in USA and Europe: David Gilmour, Tony Iommi, Cradle of Filth, Anathema, Extrabreit, Cathedral, Steelheart...
Kit is currently mixing albums and producing and writing for TV and Ads.